Check out our latest blog posts!
---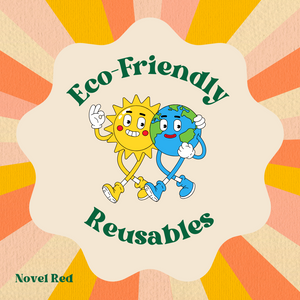 The impact of disposable period products on the environment is a topic that often goes overlooked. Every month, countless individuals around the world rely on disposable tampons and pads during...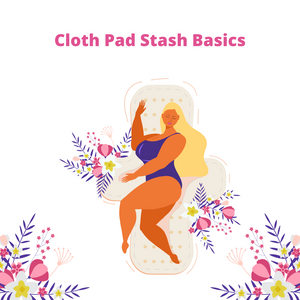 Menstruation is a natural and inevitable part of a person's life. While disposable menstrual products have long been the norm, there is an increasing awareness of the environmental...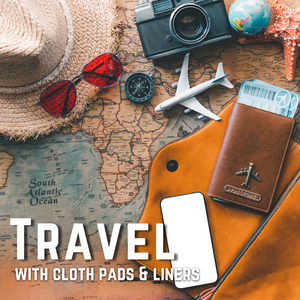 Traveling during a holiday weekend can be a delightful experience, offering a much-needed break from the daily routine. For individuals who have made eco-conscious choices, such as using...
*WE ARE TRANSITIONING TO ALL READY TO SHIP ITEMS TO GET YOU YOUR NOVEL REDS FAST! CUSTOM ORDERS WILL STILL BE AVAILABLE FOR A SHORT TIME AS WE MAKE THE SWITCH. GET YOUR CUSTOM ORDERS IN WHILE YOU CAN! STAY TUNED FOR BRAND NEW READY TO SHIP AVAILABILITY - ITEMS WILL BE LISTED AS WE BUILD OUR INVENTORY.*
Create your own unique custom stash right here at novelRed.com!
Select all of your favorite fabrics, prints, colors and size/absorbency options - choose from monthly subscriptions, surprise items or hand curate every single item to build your perfect custom stash!
The Novel Red Etsy Shop offers individual Ready to Ship Artisan Pads, Liners, and PUL Pad Wrappers. Each Artisan item is one of a kind. Additional select items will be added as available.
Stay tuned for our new pad release coming late September! Also on the way print by print Ready To Ship pads and liners here at novelRed.com! Listings will become available as inventory allows.
Happy Shopping!
Shop our premium, plush, super soft specialty print minky topped pads and liners and build a stash of ultimate style and comfort!
---